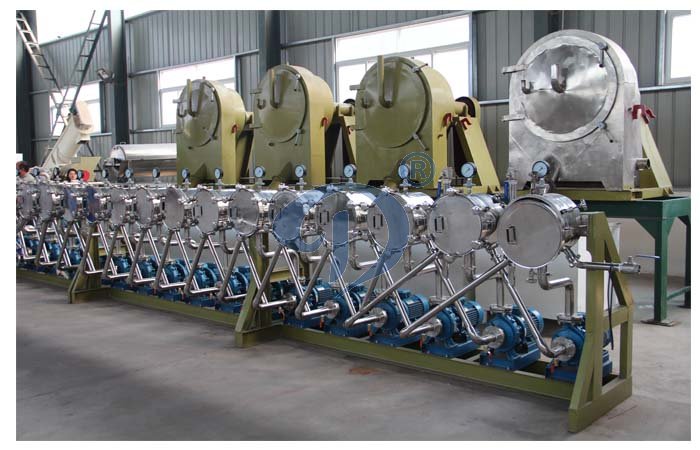 Hydrocyclone
Description of hydrocyclone
For each hydrocyclone unit, it is comprised by starch pump and cyclone assembly. Series this kind of units combine into multi-cyclone stations, together to complete the refining work like concentrating, recycling and washing etc.
1.The washing system is mainly used for extraction of refined starch milk, removing of contained soluble and insoluble proteins and the possible small fiber.
2.The refining system is mainly used for concentration of starch milk, and then we can get the pure starch slurry.
Advantages of the hydrocyclone
1.The hydrocyclone is made of stainless steel to prevent starch pollution
2.The hydrocyclone surface is treated in a special process, beautiful and oil & dirt resistance
3.The swirl tubes are made of special nylon, high-energy and high efficiency
4.The multistage hydro cyclone station combines concentration, recovery washing and fine slag separation functions in one
5.The device features simple and reasonable design, beautiful appearance and stable quality, easily maintenance
Parameter of hydrocyclone
Size
Model
A
B
C
D
YT-57
¢400
320
DN50
DN40
YT-81
¢460
320
DN65
DN50
YT-116
¢516
320
DN80
DN65
Application of hydrocyclone
1. Sweet potato starch production line
2. Potato starch production line
3. Cassava starch production line
/uploads/media/160218/2-16021QGK4.mp4