Starch is storage polysaccharide that is stored in cells as starch grains during plant growth. It is widely used in food and non-food industry. During the process of starch production, hydrocyclone for starch plays an very important role, which will affect starch extraction rate and quality.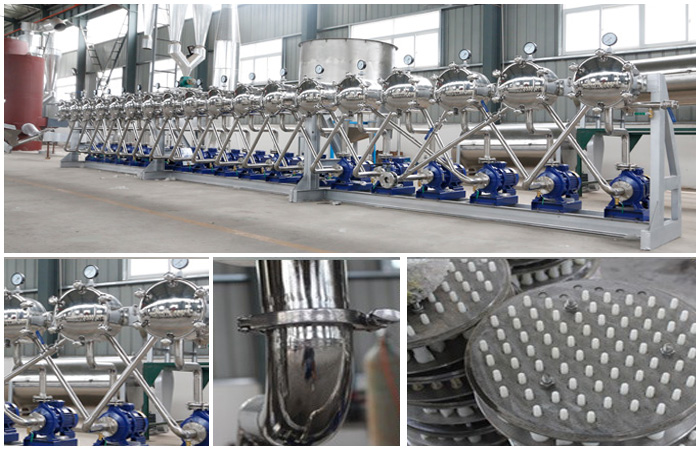 Hydrocyclone separator main parts
Description of hydrocyclone separator for starch :
Hydrocyclone for starch has function of extraction, collection, purification and separation of starch. When cassava slurry goes into the hydrocyclone, starch and other impurities will be separated and flows into different outlet-overflow outlet and bottom outlet. The theory is that starch and impurities have different density, which makes them swirl in different radius. Starch that have large density will cause the external swirl and come out from bottom outlet. On the contrary, impurities ( e.g. protein) will flow into the overflow outlet.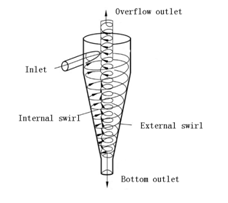 Internal structure and principle of hydrocyclone separator
Features of hydrocyclone separator for starch :
1.All stainless steel material
2.Advanced surface treatment
3.Different material, different cyclone pipe, which will be helpful for the starching separating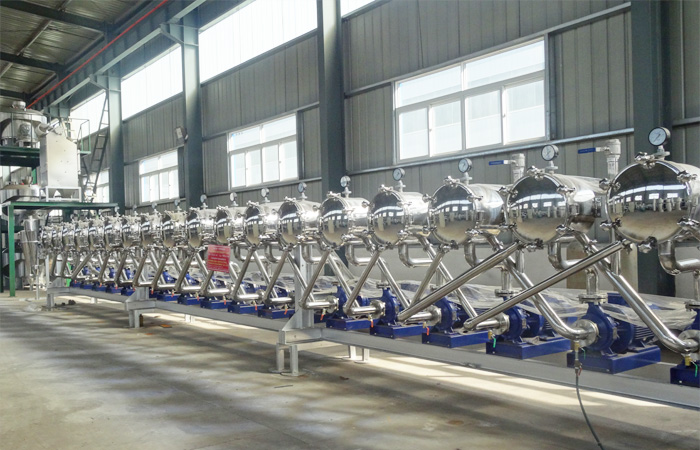 Hydrocyclone separator for starch
Main parameter of hydrocyclone separator :
| | | | | |
| --- | --- | --- | --- | --- |
| Model | Size A | Size B | Size C | Size D |
| YT-57 | ¢400 | 320 | DN50 | DN40 |
| YT-81 | ¢460 | 320 | DN65 | DN50 |
| YT-116 | ¢516 | 320 | DN80 | DN65 |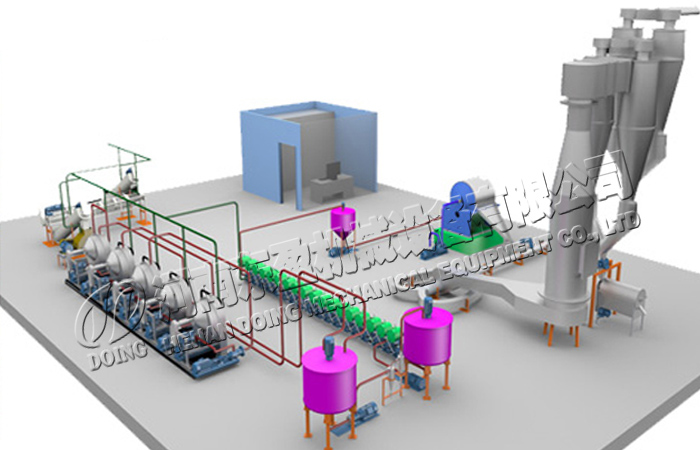 Starch production plant 3D picture
Application of hydrocyclone separator for starch :
1. Sweet potato starch production line
2. Potato starch production line
3. Cassava starch production line