Cassava is one of the root crops that produces starch and can be derived in industrial scale. It is mainly used as food, but is also readily converted chemically, physically, and biologically into many useful products to date, starch is used to produce such diverse products as food, paper, textiles, adhesives, beverages, confectionery, pharmaceuticals, and building materials. Cassava starch has many remarkable characteristics, including high paste viscosity, high paste clarity, and high freeze-thaw stability, which are advantageous to many industries.
Building one small scale cassava starch plant, produce cassava starch from fresh cassava roots. It will help cassava farmers get more profit from cassava.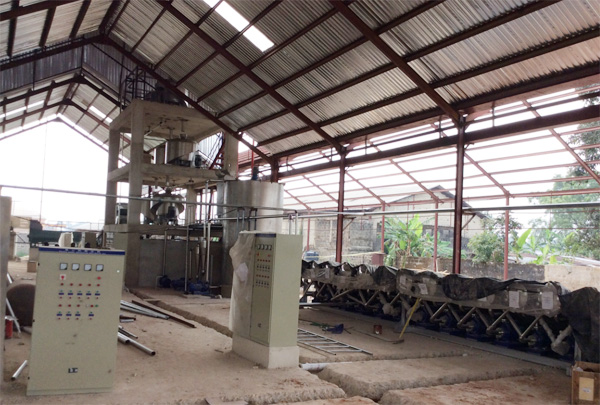 Small scale casava starch processing plant
What is the small scale cassava starch plant production process ?
Cassava starch is produced primarily by the wet milling of fresh cassava roots. The cassava starch main production process included: Cleaning and washing, Crushing, Starch Extraction, De-sanding , Settling, Dehydration, Drying, Sieving Packing and Storing .
The csmall scale cassava starch plant production process description as below:
(1).Cleaning and washing : Cassava roots need cleaning and washing to remove the soil and dirt to make sure the cassava is total cleaned before crushing.
(2). Crushing : The cleaned cassava roots will be crushed into cassava slurry.
(3). Starch Extraction : After fine crushing, cassava slurry will be pumped into extraction machine. Fiber and other large particles are separated with starch and soluble protein from cassava slurry.
(4). De-sanding : The de-sander will remove the impurities which heavier than starch such as sands and metal.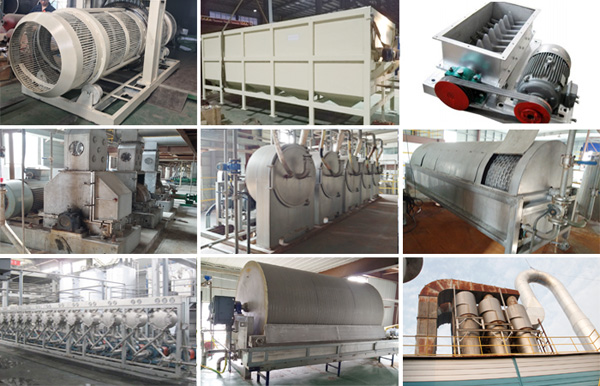 Cassava starch production main machines
(5). Settling : The starch milk will pump into settling tank or pool for some hours ,then the starch will settling to the bottom. Remove the upper water, then can get the starch slurry.
(6) . Dehydration : The dewater machine will remove the water of starch slurry to get the wet starch (moisture 38~40%).
(7). Drying : Drying the wet starch to dry starch (moisture 13%). You can drying by sunshine or by drying machine.
(8). Packing and Storing : Packing starch into bags and storing in a cool, dry place.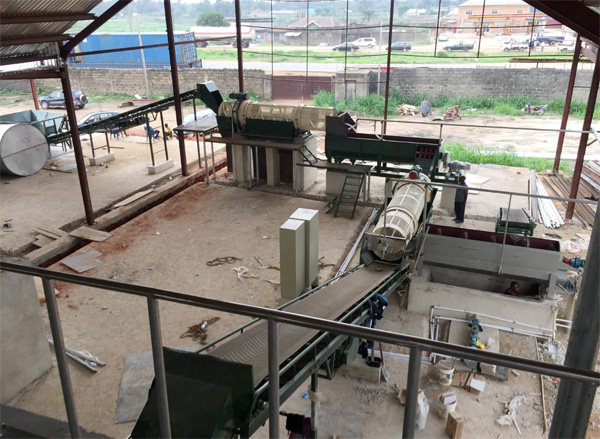 Doing Company installed cassava starch production plant in Nigeria
Our company is professional supply the complete cassava starch production machine. If you want to build one small scale cassava starch plant, please contact with us freely. And our engineer will give you a feasibility program according to your requirement. And for the small scale cassava starch production, it also need to equipped with complete cassava starch production line, the main machine adopted include the cassava cleaning and washing machine, cassava crushing machine, centrifugal sieve, fine fiber sieve, hydrocyclone, vacuum filter, flash dryer, etc. If you want to start a business for small scale cassava starch production, welcome to contact us and we will give you a perfect solution.
---
---
Get Support or Price!
If you want to get more information and offer of the equipment,leave us message online,we will reply as soon as possible !