This 10TPD sweet potato starch processing plant project construction in Xinxiang city, Henan province, China. The full set starch machines from design, manufacture to delivery offered by Doing Company. Constructed start at May in 2017, in October of the same year, the test of this sweet potato starch processing plant drive succeeded once time. Full sealing processing technology with newest advance technology all over the world, prevent the starch processing from air, no pollution, keep the quality of final starch. Our starch machines made by better material, long service life, processing system automatic controlled by PC+PLC control system.
Following is the processing technology photo: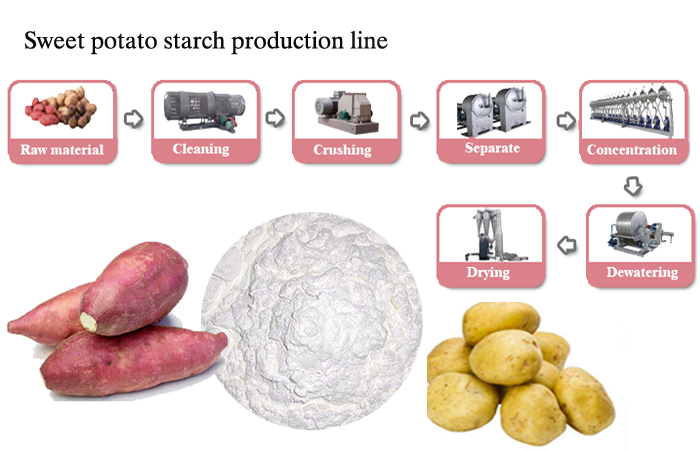 Sweet potato starch processing plant technical process
The main machine is: paddle washer, cutting machine, rasper, centrifugal sieve, hydrocyclone, vacuum filter, starch air dryer.
After this Xinxiang client visit our factory, we designed the process solution for them, then they signed the contract with our company, these sweet potato starch processing machine manufacture cost nearly three months then delivery from our factory, our company send special install team to Xinxiang with our clients together guide this plant installation, and checked these machine can working smoothly and stable. At the same time, our engineer trained the worker how to operate all these sweet potato starch processing machine. From this, Doing Company complete this Xinxiang sweet potato starch processing project.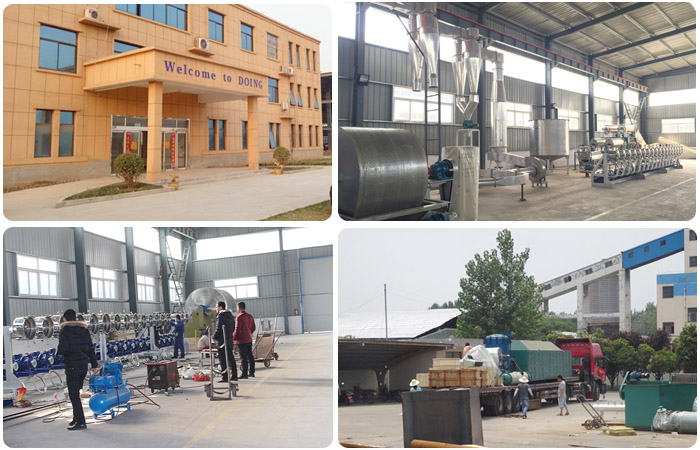 Sweet potato starch processing plant machines
In the sweet potatoes, starch contains 10%-30%, fresh sweet potato with higher starch content, its a good material to process starch, and sweet potato starch is an important and basic material to process kinds of delicious food like vermicelli, fans, sweet potato meatball and more others. On the other hand, now only China market demand for sweet potato starch is more than 1000,000 tons, the processing capacity is much less than this quantity, its demand also continuous increase, sweet potato starch processing value added space is very big, so we can believe that sweet potato starch processing plant is a good project.
---
---
Get Support or Price!
If you want to get more information and offer of the equipment,leave us message online,we will reply as soon as possible !