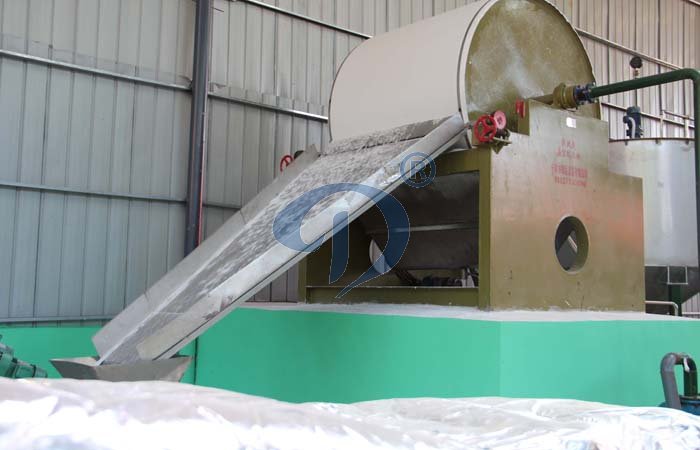 potato starch extraction process
Starch production is an isolation of starch from plant sources. It takes place in starch plants. Starch industry is a part of food processing which is using starch as a starting material for production of starch derivatives, hydrolysates, dextrins.
The potato starch extraction process comprises the steps such as delivery and unloading potatoes, cleaning, rasping of tubers, potato juice separation, starch extraction, starch milk rafination, dewatering of refined starch milk and starch drying.
Delivery and unloading potatoes
Fresh potatoes are delivered to the starch plants via road or rail transport. Unloading of potatoes could be done in two ways:
Cleaning
Coarsely cleaning of potatoes takes place during the transport of potatoes to the scrubber by channel.
Rasping of potatoes
Most often the rasping of potato tubers is carried out with a rotary grater. The purpose of this stage is disruption of cell walls, which therefore release the starch.
Potato starch extraction-potato fiber separation
This allows the recovery full-value protein from juice and reduces the onerousness of water juice as a sludge.
Desanding part
Starch milk purification and concentration
Normally we use the hydro cyclone groups to do starch purification and concentration
Potato starch drying
It is a suspension of starch in water, which needs dewatering up to 20% of moisture.
SIDA developed the air-stream starch dryer with low temperature srying system, which can dry the potato starch in short time, no gelatinization.
---
---
Get Support or Price!
If you want to get more information and offer of the equipment,leave us message online,we will reply as soon as possible !