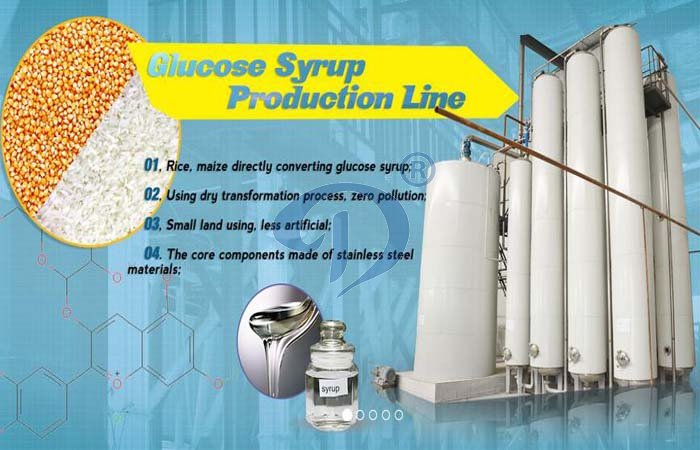 corn syrup
Corn has a very high starch content, about 80% of the kernel. Other high starch crops could potentially be used (and rice actually is, but in much smaller quantities). To make high fructose corn syrup, you need to first make (regular) corn syrup, which is simply breaking down the starch into glucose.
Corn starch is broken down into individual glucose molecules using various enzymes and acids. A pearl necklace analogy can help explain: Corn starch is like a long pearl necklace. Each individual pearl is a glucose molecule. The glucose molecules are strung together by chemical bonds that create the "pearl necklace", or in technical terms, a glucose polymer.
---
---
Get Support or Price!
If you want to get more information and offer of the equipment,leave us message online,we will reply as soon as possible !